Medsinglong Share and gain Activity
Good morning. Hope you are doing great, I am here to inform you a wonderful news for a great project. Our company announce a new project, which theme is "Share and Gain".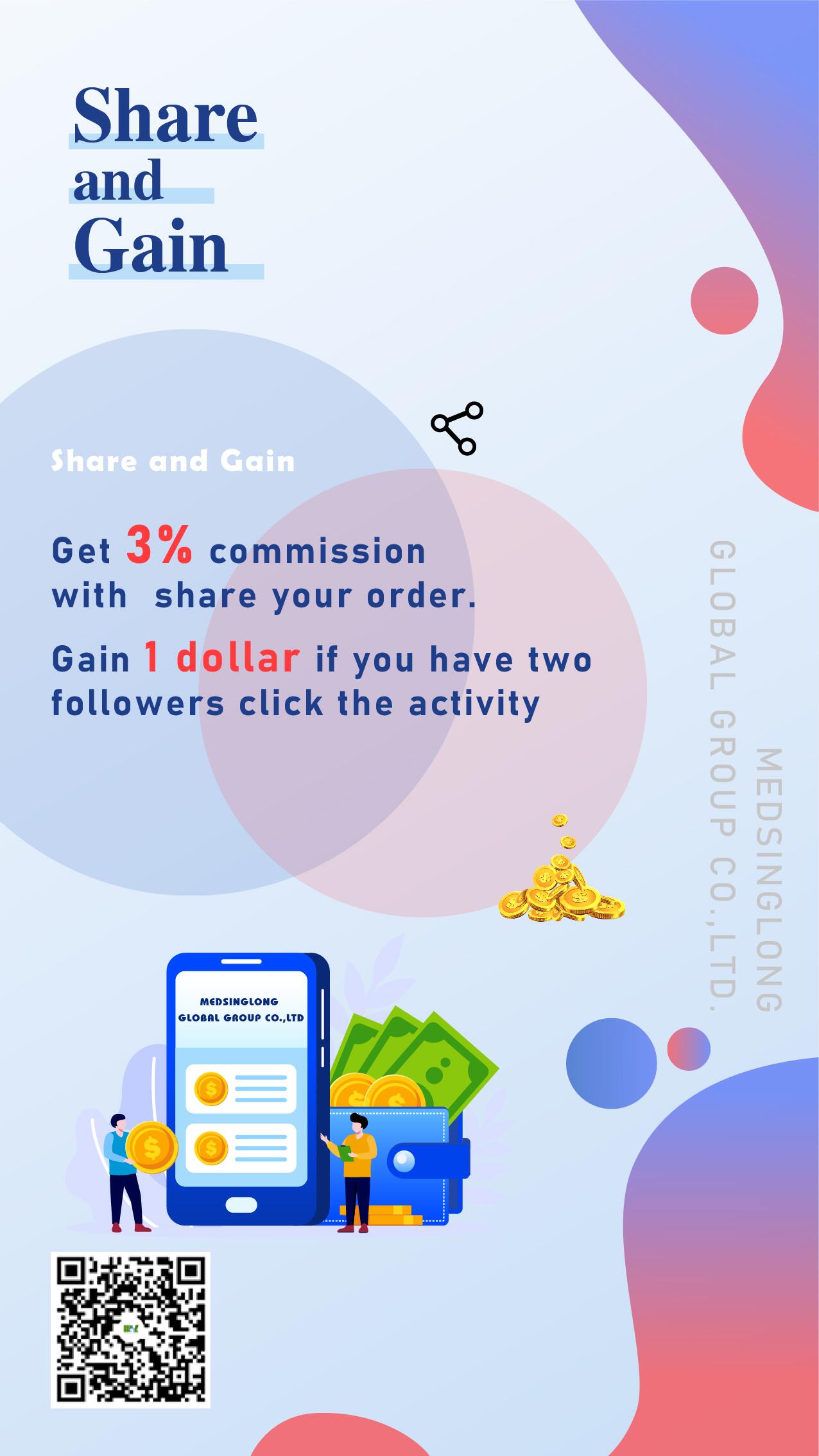 Share and Gain video:https://youtu.be/1I_7czz9Ia0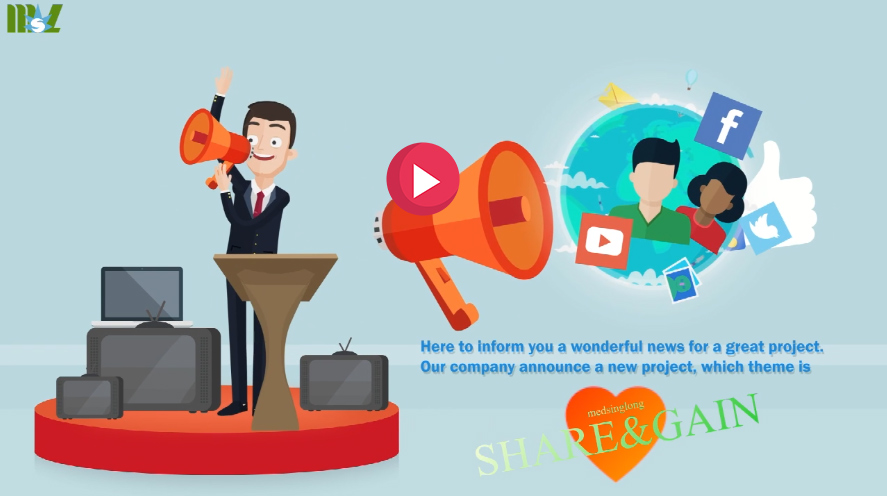 What is Gainsharing? · gain share money. Gainsharing is a bonus system that rewards employees following improvements in operational performance · gainshare people.
We will creat an exclusive website link for every valued client, then the client can share the link in their social media, like whatsapp, facebook, linkin, twitter, Instagram. If some followers in the social are interested in the link, they will click the link, then our system will track the click number.
When the followers click the link, it will lead to our best selling product picture or our company intriduction. If the followers are interested in these products, they can leave a message to us, and we will contact them later.
This new project is aim to help more people to know more about our product and our company, by means of sharing the link in our clients' social media. In the meantime, our clients can gain the bonus if they have a good feedback on the sharing.
There are two kinds of bonus,
1. The client share our link in their social media as much as possible, which will attract more click. Once there are three followers click the link, the client will get 1 dollar. Three follower's click is equal one dollar. The more followers click, the more dollar you will will gain.
2. The client share our link in their social media, one of his follower is interested in our product, and he/she will leave a message to us. After several conversation with the follower, he/she is going to buy the machine. In this case, we will refund the 3% commission of the total amount to the client, who shared the link firstly.
This is like an advertisement push in your social media, which is very popular in China. It will benifit both for you and our company. Your big support will mean a lot to our this new project, and I believe you will gain more professional followers through this project. So let us work together to make it beautiful.